What We Would Want Wednesday: A Peacefully Zen Bedroom
Our bedrooms are sanctuaries. They serve as places to block out the outside world and recharge our energy. While Zen is deeply rooted in Buddhism and specific religious practices, it has become a word used by Americans to describe a peaceful, calm and meditative state. This "zen" is a much needed counterpart to the hustle and bustle of modern life.
Some key concepts we kept in mind for our zen bedroom dream design:
Balance – The bed would ideally be centered in the room with nightstands symmetrically on each side. Each wall would be balanced in color (no accent wall) and have minimal decorations.
Simplicity – Everything would be clutter free and we would not have very many wall decorations. We have seen some "Zen" rooms with a lot of little Buddha statues and pictures with Chinese writing but to us that seems to not quite be at the heart of zen.
Natural Elements – Prominent use of wood, stone, water, fire, and living elements like plants and fish.
So let's see what our dream room looks like!
First we start with this picture below showing an amazing feature we would love to have in our bedroom – a living tree. Obviously you would want to pick a dwarf varietal so that it doesn't grow right through your roof but this is such a beautiful concept and adds so much calming presence to a room. This classic low profile bed, much like our Nara, fits the theme perfectly as well.
Heck if we had our way, every room in the house would have a wall mounted fireplace. It works in this zen room well by bringing in the element of fire while still keeping the wall clean and minimalistic.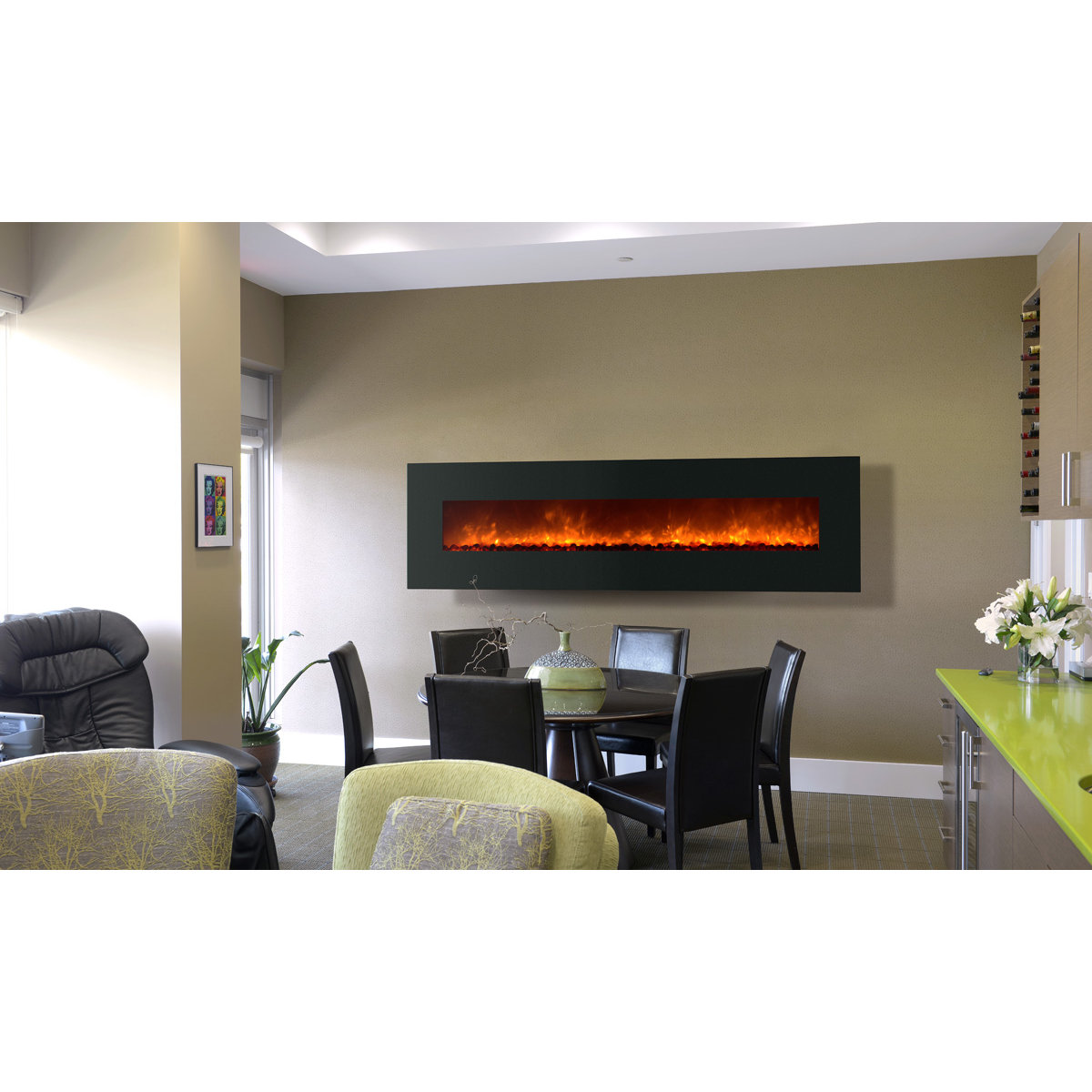 For our walls we would love concrete but if that isn't possible a faux concrete finish, like the one below, would work well too. It successfully brings in the stone element and gives a little more character to our purposefully empty walls.
We love the element of water but aren't big fans of running fountains in the bedroom. Our dream zen bedroom would have a large windowed wall that overlooks some outdoor water feature, as seen below. But we also would like to have an aquarium built into our wall like in the 2nd picture below. It would be a balancing counter to the fireplace wall.
As we mentioned we would want the room as clean and minimalistic as possible but a mirror is both useful to have and also an important tool in Feng Shui. The eight-sided mirror, or Bagua, is especially helpful in Feng Shui.
For lighting we would stick to simple paper lanterns.
And for bedding some classic white bamboo sheets.
This bedroom would be a wonderful place to cast out the bad energy and bring in the good. Many of the concepts we highlighted like balance, minimalism, and bringing in natural elements would be helpful in your bedroom design regardless of if you are going for a "zen" look. They are great design concepts in general but put all together it makes for a peaceful bedroom retreat.