We recently did a photo shoot for our McKenzie collection, a classic set of cute kid's furniture in a natural wood finish. We think the bedroom decor turned out great and wanted to take you through the interior design process to maybe help you with your future redecorating. We're a small family-owned business and so we try to decorate on a budget like many of you out there!
Once we knew we wanted to reshoot this particular bedroom set we knew we were going to need to repaint the walls. The natural wood finish just wasn't going to work with the beige walls because the colors are too similar. We thumbed through the paint swatches and picked out a light blue that works really well with the natural birch color. The color is Gulf Winds by Behr if you are interested.
The combination of light blue and natural birch works great with white to create a really peaceful and cute kid's room décor. We wanted just a touch more of a fun little pop and orange was just such a natural choice. So with our color scheme in place we could go a few ways with our décor. We could go with a retro 50's theme with some cars or we could even go with vintage robots.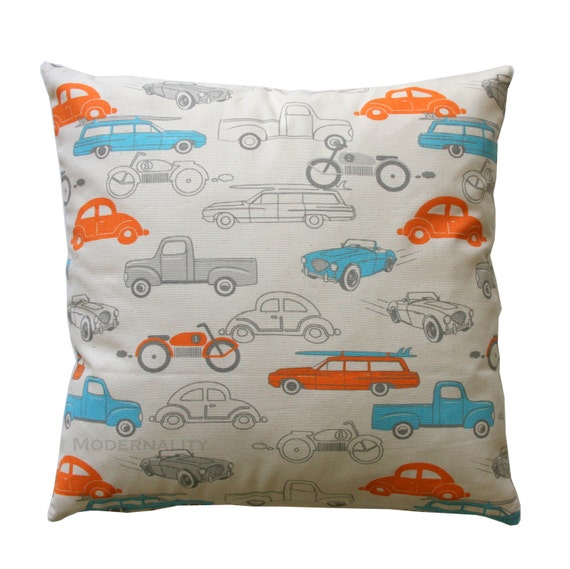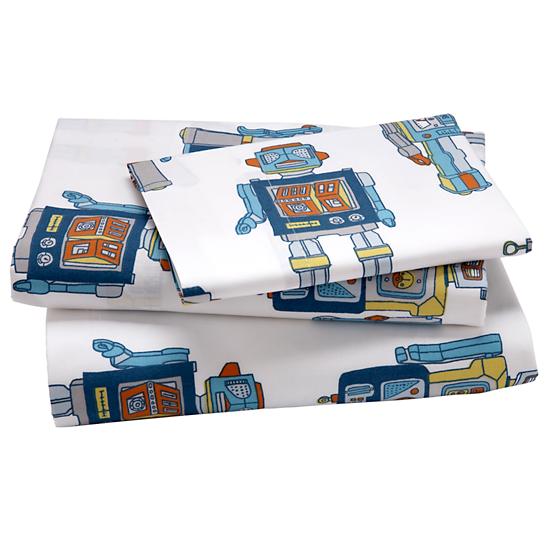 Neither the robots or the cars went that well with the natural wood. What did work perfectly was a woodland theme, though. And a nice thing about woodland décor is that it is a pretty inexpensive way to dress up a kid's room. There are a lot of cheap DIY options to make the room cute and fun and even the stuff that you have to buy can be more affordable.
If we look at the rug we chose, for instance, it is an inexpensive rug from Home Depot. To be honest, on its own it isn't as cute of a rug as you'd find at somewhere like Land of Nod. And that's probably why it is half the price of smaller rugs from there. But in this room, with this décor, the rug is great. It enhances the theme and looks like a perfect fit for your little backpacker.
We have white picture frames on hand and they worked great to bring in the white color we wanted (along with some white antlers we found on sale at Fred Meyer). To fill those frames we bought a digital file of Fox art off of Etsy for only $1.50 and then printed it. We also have the luxury of having a graphic designer on hand to make some arrow art for us. (If you'd like a printable PDF file of this arrow artwork please email us at giveaways@epochbydesign.com)
Another inexpensive design element that works well in this woodland theme are the bird houses (above) that you can find at most craft stores and then paint to fit your color scheme needs. They are cute and you can customize them to use as bookends or maybe a piggybank. They also make for a nice art project to do with the kids.
By collecting some pine cones and putting them in a basket we've made a nice little accent feature for our room that is free. We chose an orange basket to add more of our "pop" color to the room. Instead of pine cones you could also put some rolled up flannel blankets in the basket and that would work well too. We also just put out a sleeping bag that was taking up closet space but now works great as a decoration.
Throw on some comfy flannel sheets and some cute pine tree sheets from Target and add an old blanket that we had around (in a woodland theme the weathered and slightly tattered look works) and you have the makings of a really cute and really cozy kid's room that was all done on a budget. We also think it helps to have some awesome solid wood furniture like the McKenzie collection or any of the other quality children's furniture we have at Epoch Design. We hope you found this helpful and it inspires you to get those rooms looking great!