UPDATE: Entries are now closed. A WINNER has been selected and will be announced, pending he/she meets giveaway requirements below. Otherwise, a new winner will be selected and announced within 48 hrs.
If you visit our blog, you probably already know we frequently "rehome" new furniture that has been returned to Costco. Basically, when a customer returns a purchase to Costco, we have to pay to ship it back, or find someone else who wants it. This means we are often able to offer new furniture by Epoch Design for FREE… (everyone's favorite 4-letter word.)
Currently, we are offering Two Kenai Study Loft Beds with Dressers in espresso finish. The beds were returned to Costco in Glenview, Illinois, near Chicago.
DISCLAIMER: The beds are no longer in the original packaging and have a few minor cosmetic defects (see images below).
The Kenai Loft Bed, available at Costco for $1349, is constructed of solid birch hardwood and features a multi-coat lacquer finish in dark espresso for lasting beauty. With a twin bed on top, a desk surface below, and a 10-drawer dresser on the end, the Kenai is fun and functional! Includes a built-in cork bulletin board and adjustable sliding peg board with wire baskets.
Check out the amazing reviews on the Kenai Loft Bed at Costco here!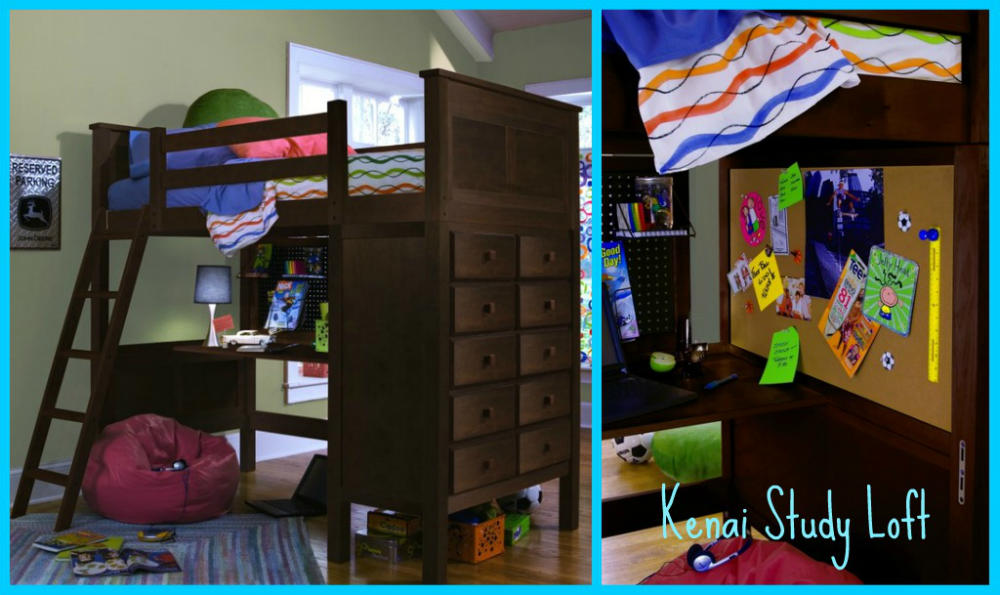 These Kenai Study Loft beds are new and have never been assembled but they are out of the boxes and have a few cosmetic issues. Here are close up shots of the defects.
With a little touch up paint, these beds will be nearly perfect. And with traditional craftsmanship and solid hardwood construction, these Kenai loft beds will last your kids for many years!
Qualifications:
You must take

both

of the Kenai loft beds.
You must contact Costco to schedule pick-up within 24 hrs.
You must pick-up the beds at Costco in Glenview, IL.
You must not sell the beds.
To Win… please leave a comment below stating why you would like to rehome these loft beds.
Bonus points for people who….
We'll be choosing a "winner" (via random.org) on Friday, Sept. 16 at 5:00 PM PST.
Please feel free to e-mail us at webmaster@epochbydesign.com with any questions.